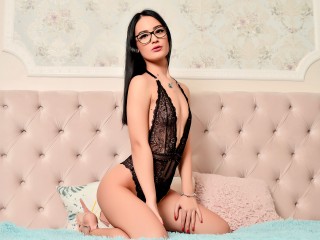 Expertise: On the outside, I'm a wholesome, girl-next-door type. But on the inside, I'm a nympho who just can't help herself. I think about sex. A lot. Like... ALL. THE. TIME. I think about cum. How I can make you cum, play with your cum, taste your cum...
About: What I crave is your cock deep inside me, or having your dick brushed up against my hungry, horny lips. YUMMY! So - let's have SEX -and together, we can live out your most sinful and erotically-charged XXX fantasies! :)
Turns On: Some of you are just coming for a quick release whether it's from anal sex, a wet, sloppy blow job or some fast and furious fucking. Others like to roleplay. This is YOUR wish. Tell me which you prefer and we'll go from there!
Gender: f
Sex pref: bi
Age:
Build: athletic
Ethnicity: caucasian
Breast Size: c
Bust: 35
Height: 69
Weight: 120
Waist: 24
Hips: 36
Hair Color: brown
Eye Color: brown
Pubic Hair: bald
Fetishes: feet,smoking,anal,underwear,roleplay
Bodymods: tattoos,piercings
Theme: toys
Zodiac:
Languages: en